Here at TRT Banners, we work hard to ensure everyone, from the branding rookie to the event veteran, can find the right product at the right price. Our friendly and dedicated customer service team is standing by, ready to answer any questions you may have, from product selection to design and everywhere in between.
---
WHAT PEOPLE ARE SAYING ABOUT US
"Cannot rate this company high enough! 5 stars plus +++ As promised, on time, great quality, low price. What more could anyone ask for?"
-Lynn
"May I congratulate you on your customer service! You have communicated well throughout this process and efficiently completed the job I gave you.
Thank you so much! "
-Brenda
"As advertised, the banner material is resistant to wrinkling and curling at the edges. Great product. Highly recommended."
-David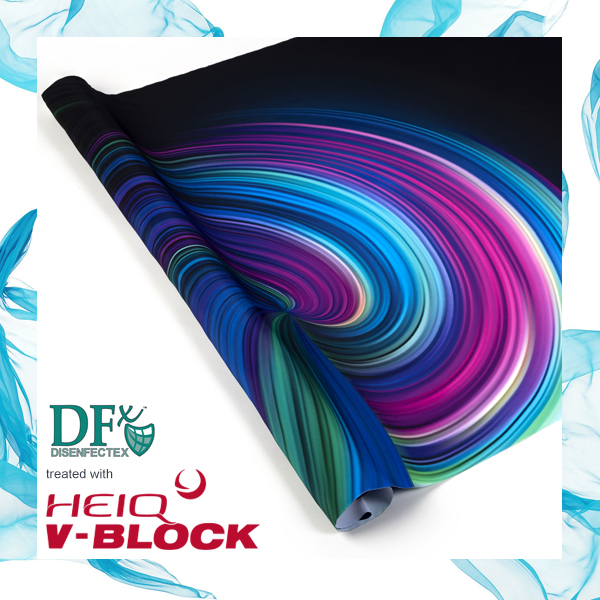 Antimicrobial Fabric
Now Available!
We are now offering some of our most popular products with Disenfectex™ fabric from Fisher Textiles. Treated with HeiQ V-Block™, this fabric has antimicrobial properties to inhibit both degredation by microorganisms and growth of bacterial odors.
Shop Now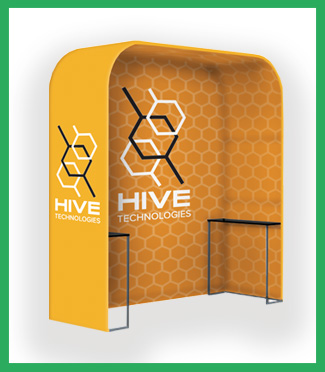 Your All-in-One Trade Show Solution
Available in square or round, with or without a backwall panel, these arch booths are everything you need to exhibit like a pro at your next trade show. Featuring two sturdy shelves for literature, products, décor and more, shop this one-stop trade show display solution.
Learn more
High Quality. Affordable. Straightforward. TRT.
Whether you're looking for a retractable banner stand to promote a new product in your store or an entire booth setup for your next trade show, TRT Banners has what you need to help you stand out. From retail signage and outdoor displays to photo backdrops and trade show accessories, we are here to help you feel prepared and ready to succeed at your next event through custom printed signage.
When you choose TRT Banners, you get so much more than just a retailer looking to sell you a product - you get a true partner in your success. We're here to help you reach your goals, and we do that through providing you with high quality products and the absolute best in customer service.
Need help with your banner or trade show display design? Our expert graphic design team is standing by to make sure you get noticed. We'll work with you to create a one-of-a-kind design that speaks to your brand or message and will turn heads at the same time.
Remember – we're here to help, so give our customer service team a call if there are any questions you need answered. We want you to be confident in your purchase and proud of your display, so the TRT team will do what it takes to get you there.